Intentional foraminal enlargement: a systematic review with bibliometric analysis
Abstract
Objective: The purpose of this systematic review with bibliometric analysis was to map the available scientific
evidence on intentional foraminal enlargement (IFE) and explore publication trends. Methods: This review is in
accordance with the PRISMA 2020 Statement and is registered on the Open Science Framework. Two independent
reviewers carried out a comprehensive search of seven databases (PubMed/MEDLINE, Cochrane Library, Scopus,
Embase, Web of Science, LILACS, and BBO) up to January 31st, 2022. Studies that investigated IFE were considered
eligible, and the data were analyzed using the VOSViewer software. Results: The search identified a total of 55
IFE-related articles from 10 countries and 25 journals, with an increasing trend for publications over the last
decade. The majority of evidence was based on laboratory assays (65.4%), followed by randomized clinical trials
(18.1%) with follow-up periods of up to 2 months. The main clinical outcome evaluated was post-operative pain.
The highest number of studies were carried out by the State University of Campinas, and published in the Journal
of Endodontics. Also, studies with the highest level of evidence found that IFE resulted in greater post-operative
pain in the initial days post-treatment. Conclusion: This systematic review with bibliometric analysis mapped
the scientific progress and publication trends in the field of IFE, thus shedding light on gaps in the literature
with the aim of guiding researchers to conduct more high-impact investigations by performing clinical studies
evaluating rates of periapical repair and IFE treatment success using long-term observation periods.

KEYWORDS
Root canal preparation; Endodontics; Instrumentation; Systematic review; Bibliometrics.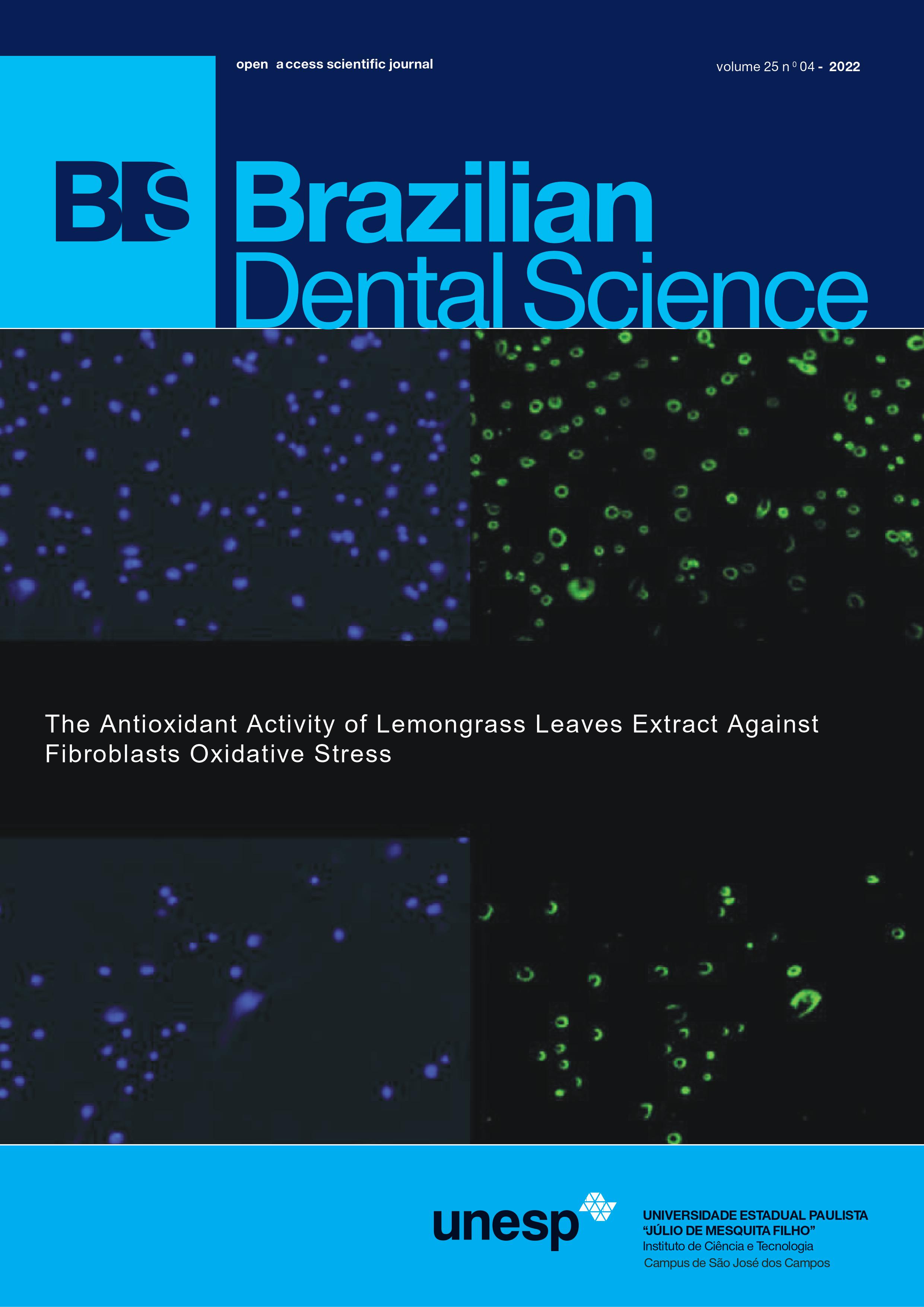 Downloads
Section
Systematic Review