Comparative evaluation of antimicrobial potential of herbal extracts on Streptococcus mutans and Enterococcus faecalis: An in vitro study
Abstract
Though aloe vera extract, green tea extract and coriander oil are proven antimicrobial agents, very little information is available regarding its effects on oral bacteria, Streptococcus mutans,which is responsible for initiating caries and Enterococcus faecalis, responsible for failure of root canal treatment. Objective: To find the antimicrobial activity of aloe vera extract, black tea extract and coriander oil against S. mutans and E. faecalis. Materials and Methods: The agar well diffusion method was used to determine the antibacterial activity of Aloe vera extract, black tea extract and coriander oil. Different concentration of prepared plant extracts and coriander seed oil (50 & 100 µl) was incorporated into the wells and the plates containing S. mutans and E. faecalis were incubated at 37 ºC for 24h. The antibiotic (amoxicillin 30 µl) was used as positive control. Zone Of Inhibition (ZOI) was recorded in each plate. Results: For S. mutans, the maximum ZOI was created by coriander oil with a diameter of 25.00±0.58 mm at 50 µl and for E. faecalis, maximum ZOI was created by aloe vera extract 16.00±0.58 mm at 100 µl concentration which were far better than the control: amoxicillin 30 µl concentration.
Conclusion: The extracts of Aloe vera, black tea and coriander oil, showed significant activity against the investigated microbial strains, Streptococcus mutans and Enterococcus faecalis which further helps in the development of new topical agents that help in reducing the numbers of these organisms present in the oral cavity.
Keywords
Oral microbiota; Aloe vera; black tea; coriander oil; E. faecalis; S.mutans.
References
Ellwood R, Fejerskov O. Clinical use of fluoride. InDental caries 2003 (pp. 189-222). Blackwell Publishing Ltd.
Marsh P, Martin MV. Oral microbiology 4th ed.
Selwitz RH, Ismail AI, Pitts NB. Dental caries. The Lancet. 2007 Jan 6;369(9555):51-9.
Fejerskov O. Changing paradigms in concepts on dental caries: consequences for oral health care. Caries research. 2004;38(3):182-91.
Scheie AA, Petersen FC. The biofilm concept: consequences for future prophylaxis of oral diseases?. Critical Reviews in Oral Biology & Medicine. 2004 Jan;15(1):4-12.
Featherstone JD. The science and practice of caries prevention. The Journal of the American dental association. 2000 Jul 1;131(7):887-99.
Featherstone JD. The continuum of dental caries—evidence for a dynamic disease process. Journal of dental research. 2004 Jul;83(1_suppl):39-42.
Caufield PW, Griffen AL. Dental caries: an infectious and transmissible disease. Pediatric Clinics of North America. 2000 Oct 1;47(5):1001-19.
Loesche WJ. Role of Streptococcus mutans in human dental decay. Microbiological reviews. 1986 Dec;50(4):353.
Banas JA. Virulence properties of Streptococcus mutans. Front Biosci. 2004 May 1;9(10):1267-77.
Sedgley CM, Lennan SL, Clewell DB. Prevalence, phenotype and genotype of oral enterococci. Oral microbiology and immunology. 2004 Apr;19(2):95-101.
Rôças IN, Siqueira Jr JF, Santos KR. Association of Enterococcus faecalis with different forms of periradicular diseases. Journal of endodontics. 2004 May 1;30(5):315-20.
Orstavik D, Haapasalo M. Disinfection by endodontic irrigants and dressings of experimentally infected dentinal tubules. Dental Traumatology. 1990 Aug;6(4):142-9.
Haapasalo M, Ørstavik D. In vitro infection and of dentinal tubules. Journal of dental research. 1987 Aug;66(8):1375-9.
Distel JW, Hatton JF, Gillespie MJ. Biofilm formation in medicated root canals. Journal of endodontics. 2002 Oct 1;28(10):689-93.
Makarov VV, Love AJ, Sinitsyna OV, Makarova SS, Yaminsky IV, Taliansky ME, Kalinina NO. "Green" nanotechnologies: synthesis of metal nanoparticles using plants. Acta Naturae (англоязычная версия). 2014;6(1 (20)).
Shelton RM. Aloe vera: its chemical and therapeutic properties. International journal of dermatology. 1991 Oct;30(10):679-83.
Habeeb F, Shakir E, Bradbury F, Cameron P, Taravati MR, Drummond AJ, Gray AI, Ferro VA. Screening methods used to determine the anti-microbial properties of Aloe vera inner gel. Methods. 2007 Aug 1;42(4):315-20
Gupta S, Saha B, Giri AK. Comparative antimutagenic and anticlastogenic effects of green tea and black tea: a review. Mutation Research/Reviews in Mutation Research. 2002 Sep 1;512(1):37-65.
Halder B, Pramanick S, Mukhopadhyay S, Giri AK. Inhibition of benzo [a] pyrene induced mutagenicity and genotoxicity by black tea polyphenols theaflavins and thearubigins in multiple test systems. Food and chemical toxicology. 2005 Apr 1;43(4):591-7.
Han C, Tian J, Chen J. The screening of anticarcinogenic ingredients in tea-polyphenols. Journal of nutraceuticals, functional & medical foods. 1997 Jul 1;1(2):7-24.
Sarkar A, Bhaduri A. Black tea is a powerful chemopreventor of reactive oxygen and nitrogen species: comparison with its individual catechin constituents and green tea. Biochemical and Biophysical Research Communications. 2001 Jun 1;284(1):173-8.
Chung KT, Lu Z, Chou MW. Mechanism of inhibition of tannic acid and related compounds on the growth of intestinal bacteria. Food and Chemical Toxicology. 1998 Dec 1;36(12):1053-60.
Sakanaka S, Juneja LR, Taniguchi M. Antimicrobial effects of green tea polyphenols on thermophilic spore-forming bacteria. Journal of Bioscience and Bioengineering. 2000;90(1):81-5.
MAEDA-YAMAMOTO M, NAGAI H, SUZUKI Y, EMA K, KANDA E, MITSUDA H. Changes in O-methylated catechin and chemical component contents of 'Benifuuki'green tea (Camellia sinensis L.) beverage under various extraction conditions. Food science and technology research. 2005;11(3):248-53.
Burdock GA, Carabin IG. Safety assessment of coriander (Coriandrum sativum L.) essential oil as a food ingredient. Food and Chemical Toxicology. 2009 Jan 1;47(1):22-34.
Lawrence BM. A planning scheme to evaluate new aromatic plants for the flavor and fragrance industries. New crops. 1993:620-7.
Silva F, Ferreira S, Queiroz JA, Domingues FC. Coriander (Coriandrum sativum L.) essential oil: its antibacterial activity and mode of action evaluated by flow cytometry. Journal of Medical Microbiology. 2011 Oct 1;60(10):1479-86.
Rios JL, Recio MC. Medicinal plants and antimicrobial activity. Journal of ethnopharmacology. 2005 Aug 22;100(1-2):80-4.
Muangsan N, Senamontee V. Antimicrobial effects of some medicinal plant extracts against bacteria associated with black disease. InInternational Workshop on Medicinal and Aromatic Plants 786 2007 Jan 15 (pp. 73-76).
Rani P, Khullar N. Antimicrobial evaluation of some medicinal plants for their anti‐enteric potential against multi‐drug resistant Salmonella typhi. Phytotherapy Research: An International Journal Devoted to Pharmacological and Toxicological Evaluation of Natural Product Derivatives. 2004 Aug;18(8):670-3.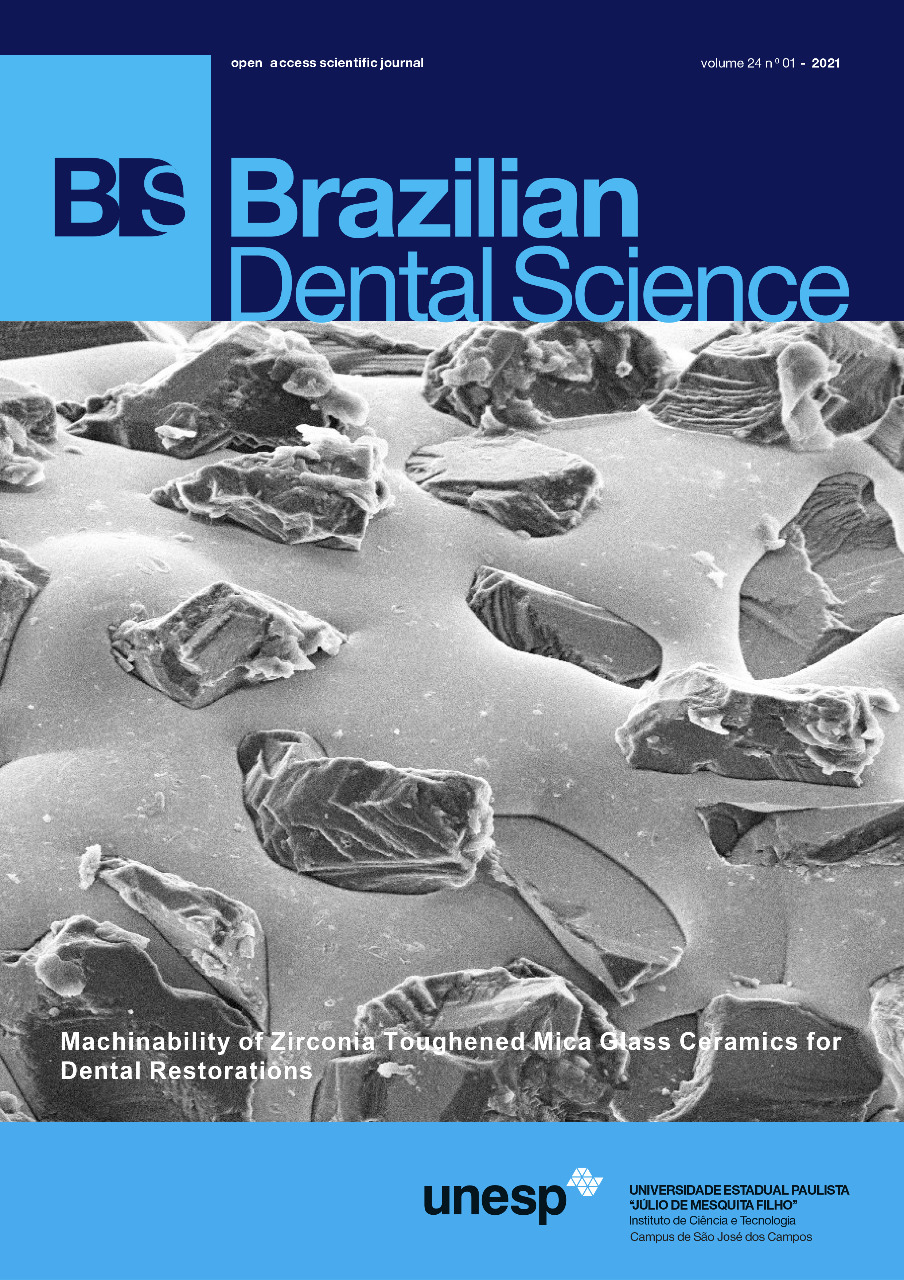 Downloads
Section
Clinical or Laboratorial Research Manuscript