Guided endodontic access of severe calcified tooth without incisal edge – case report
Guided endodontic access
Abstract
Pulp tissue may suffer calcification because of trauma, operative procedures or carious lesions. This paper aimed
to report and discuss the guided endodontic access as an alternative treatment. A 52 years old female patient had
severe root canal calcification of tooth #11 associated with a radiolucent periapical lesion. Firstly, the crown and
metal post and core were removed. A digital impression and cone-beam computed tomography "CBCT" scans
were performed and imported to implant planning software (SimPlant Version 11; Materialise Dental, Leuven,
Belgium).The guided endodontic access template was designed to allow the drill to reach a distance of 2 mm
short of the apical foramen, once printed, it was tested in the mouth to evaluate its insertion and stability in the
dental arch. The calcified root canal was penetrated using the access drill rotating by a low-speed hand-piece
(10,000 rpm) under saline solution irrigation through advancing movements. Then, the apical foramen was
negotiated with C-Pilot files #10 and #15. The working length was measured using the iPex-II apex locator.
The instrumentation was carried out with Reciproc R50 and 2.5% sodium hypochlorite. One week later, a fullceramic
crown preparation was performed, and polyvinyl siloxane impression was carried out. A total of three
follow-up sessions were performed after one week, one and twelve months. Bone neoformation was observed in
the site of the periapical lesion and the patient had no signs or symptoms of any discomfort. Therefore, guided
endodontics is indicated for severe calcified root canals.
KEYWORDS
Guided endodontics; Calcified root canals; Access cavity.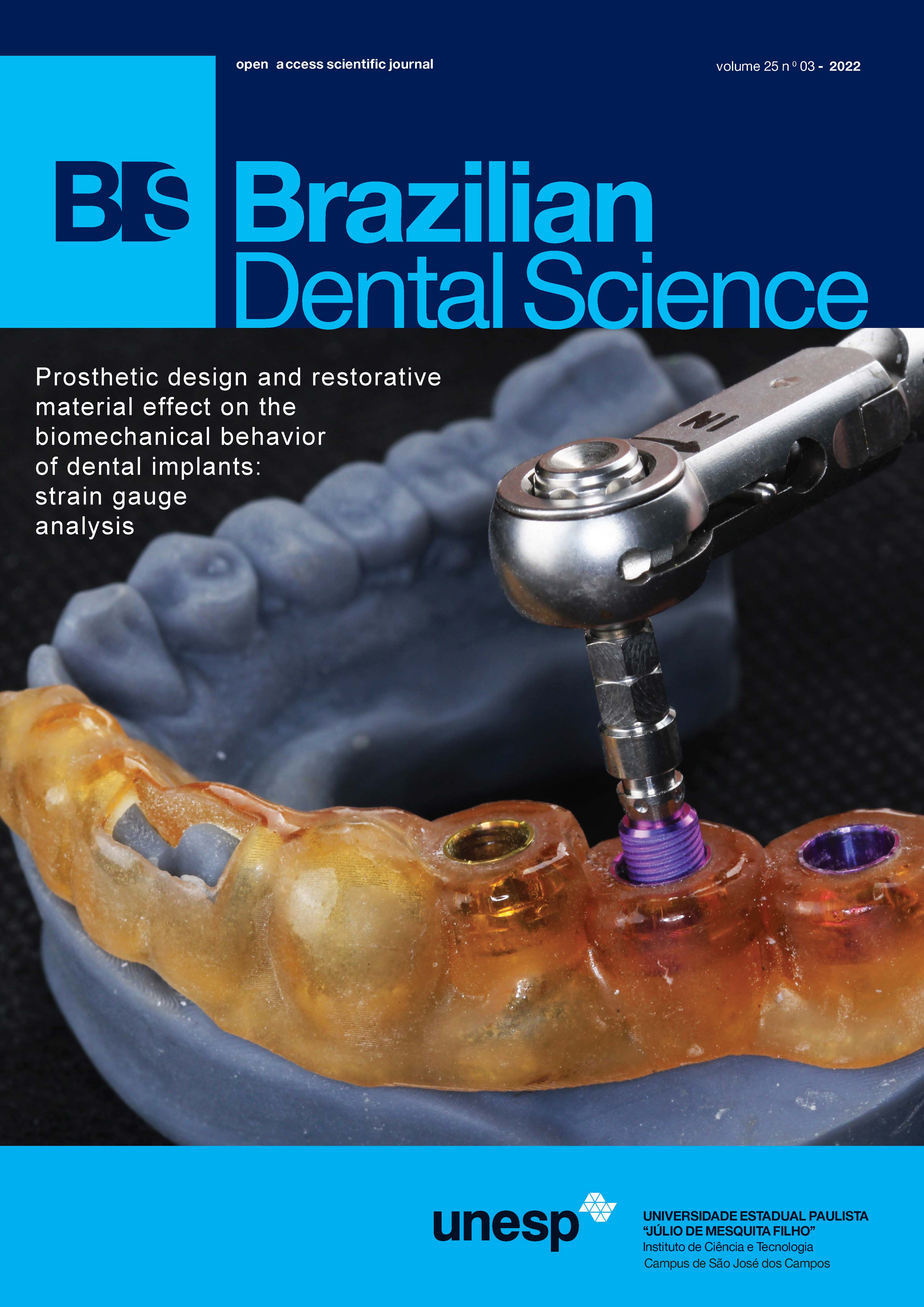 Downloads
Section
Case Report / Clinical Technique Manuscript