Estrogen deficiency influences TNF-alfa and IL-1beta gene expression in the odontogenic region of dental hypofunctional condition
Abstract
Objective: Scientific evidence suggests that estrogen deficiency and genetic factors have an influence on the development of the stomatognathic system. This study aimed to evaluate the influence of estrogen deficiency on the gene expression of TNF-alfa, IL-1beta, IL-6 and IL-10 during dental development in a murine model. Material and Methods: Wistar Hannover rats were divided into two groups according to the intervention received: Hypoestrogenism Group - ovariectomy surgery and Control Group - fictitious surgery. To evaluate the dental development, the lower incisor was chosen. The mandibular incisor hypofunction model was performed by incisal adjustment. The homologous incisor exerted a hyperfunction. The animals were evaluated throughout the pubertal period. After euthanasia, the hemimandibles were removed to evaluate the gene expression of the TNF-alfa, IL-1beta, IL-6 and IL-10 in
the odontogenic region of the incisors through real time PCR. Kruskal-Wallis test and Dunn's posttest were performed. The level of significance was 5%. Results: There were statistically significant differences of TNF-alfa and IL-1beta gene expression between the hypoestrogenism and control groups under hypofunction condition (p=0.0084, p=0.0072, respectively). Conclusion: Estrogen deficiency influences TNF-alfa and IL-1beta gene expression in the odontogenic region of the hypofunctional teeth. 
KEYWORDS
Osteogenesis; Estrogen; Proinflammatory cytokines; Gene Expression; Genes.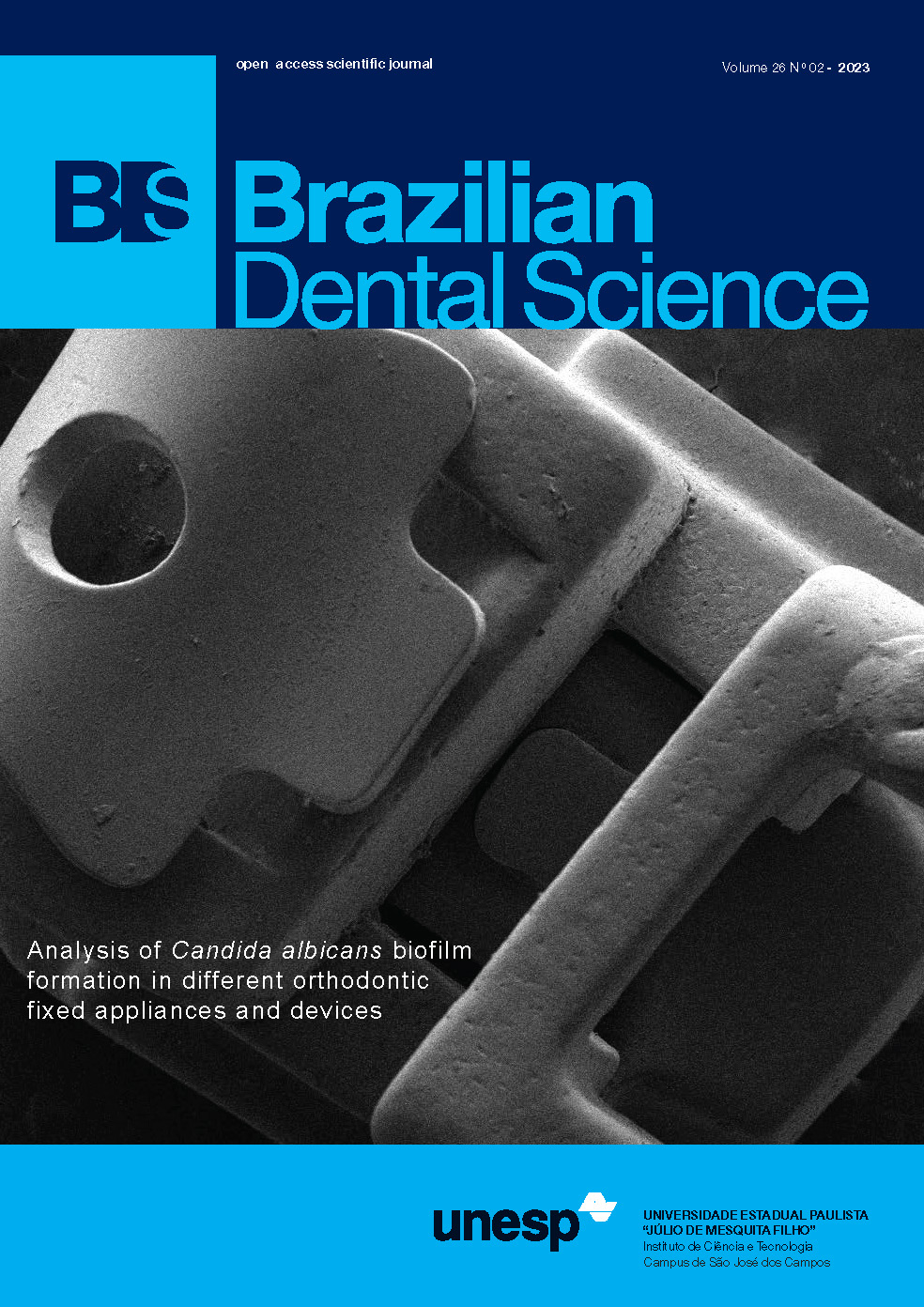 Downloads
Section
Clinical or Laboratorial Research Manuscript