Occlusal Characteristics of Primary Dentition in Sudanese Children in Khartoum State
Abstract
Objective: To determine the occlusal characteristics feature of primary dentition in a group of Sudanese children.
Methods: A sample of 381 children age 3-5 years old, randomly selected from kindergartens in Khartoum Stat. Clinical examination was done to all children fulfil the inclusion criteria in the teacher office and in natural day light. Prevalence of different types of terminal plane, types of primary canine relationship and spacing of the primary dentition were assessed.
Results: Flush terminal plane was the most prevalent type of terminal plane (72.2%). Class I canine relationship was the most common type of primary canine relationships (95%). In the upper arch primate space and physiological spaces were present in 90.3% and 82.4% of the children, respectively. Nevertheless, the lower arch showed primate spaces in 70.1% and physiological spaces in74.8% of the children.
Conclusion: Large number of the examined children in had flush terminal plane and spacing primary dentition that forecasts development of normal occlusion in their permanent dentition.
Background: Occlusal relationships in the primary dentition play an important role in the consequential final occlusion in permanent dentition. Therefore, good knowledge of occlusal relationships in children is essential for dental practitioners
Design: A descriptive, cross-sectional study done in randomly selected kindergartens in Khartoum State to determine the occlusal characteristics of primary dentition in a group of Sudanese children.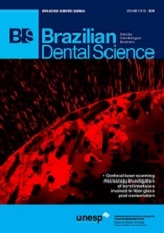 Downloads
Section
Clinical or Laboratorial Research Manuscript